M.A. McLaughlin
Marty Ambrose-McLaughlin
The Lost Dresses of Italy
Two women. Two tragedies. Brought together in Post-WWII Verona where a grieving widow delves into the conspiracy surrounding Christina Rossetti's secret life in Italy.
Pre-order Here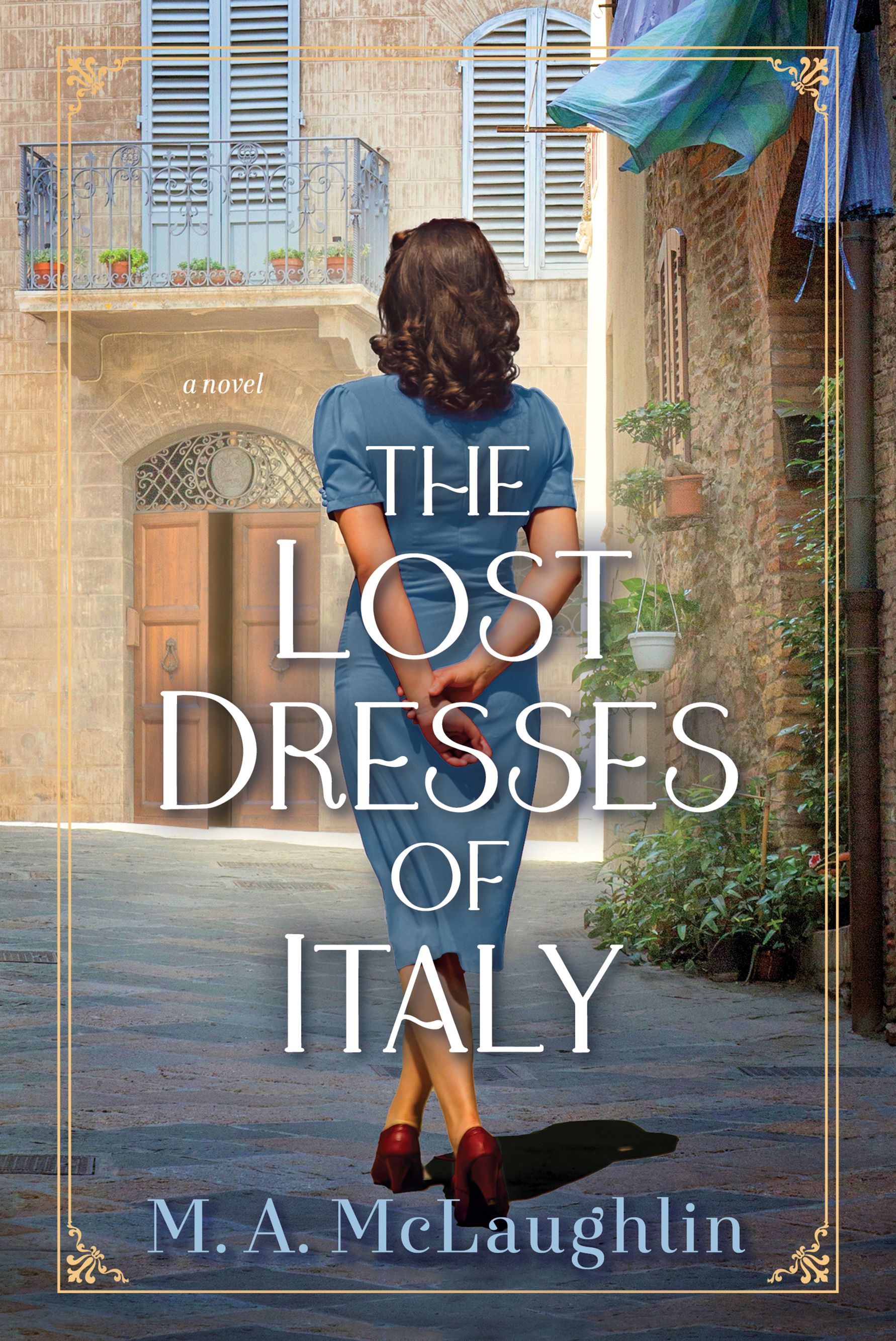 The Lost Dresses of Italy
Verona, 1947. Textile historian Marianne Baxter comes to post-war Italy with one thing on her mind: three pristine Victorian dresses, once owned by the famous poet Christina Rossetti. Hidden away in a trunk for nearly a century, they were recently discovered at the Fondazione Museo Menigatti and Marianne's expertise is needed before they go on exhibit. Still grieving the loss of her husband, the trip is also a reason for Marianne to start over. But when she arrives, she discovers an unsupportive but handsome museum owner, a superstitious local community, and a mysterious letter with a scribbled warning hidden among the dresses.

Verona, 1864. Christina Rossetti returns to her family's homeland in hopes of leaving her unfufilled personal life and poetry career in England and beginning a new chapter. After a chance encounter with an old family friend, she finds a gift her father once gave her: a small ornate box with the three Muses carved into the lid. When she stumbles across a secret compartment, Christina finds a letter from her father with an urgent and personal request.
The letter, speaking of a pendant and stolen book that must be returned, connects Marianne and Christina—and leaves them both with more questions than answers. Inspired by the real-life mysteries surrounding poet Christina Rossetti, The Lost Dresses transports readers to Verona with the enchantment and intrigue of Italian art and fashion.
Reviews
The Lost Dresses of Italy
Kirkus Reviews
A 19th-century poet and a 20th-century fashion curator are the creative women whose lives intertwine in this mix of fact and fiction . . . While this novel's two engaging storylines take place in different time periods, the similarities between Marianne and Christina enrich both narratives as each woman confronts threats, danger, and violence during her travels. Fans of Adriana Trigiani will delight in this novel's Italian flavor, and armchair travelers will relish its detailed accounts of Italian art, architecture, and history. Like a lovingly curated museum exhibit, McLaughlin's artful novel envelops readers in the artistic endeavors of its characters. History, mystery, and fashion blend in this alluring novel.
Publishers Weekly
Forever Past
Publishers Weekly
"But even more than the atmosphere-rich suspense, the novel's strength is in its dealing with the question that tormented Claire her whole long life: Was her reckless, passionate pursuit of Lord Byron ultimately worth it? . . . Fans of this romantic trilogy will be sorry to see it end."
Historical Novel Society
"This is a very enjoyable series; however, the third installment may be read as a stand-alone for those who want to jump in and enjoy a solidly researched mystery filled with fascinating characters—Claire, in particular—and a great location."
A Shadowed Fate
Publishers Weekly (starred review)
Ambrose's excellent sequel to 2018's Claire's Last Secret finds Claire Claremont, Mary Shelley's stepsister, living in near-poverty in 1873 Florence, Italy, with her niece and grand-niece, though her memories of reckless youthful passion provide solace. Claire has kept her valuable letters from Lord Byron and Percy Shelley, which ruthless men in Claire's Last Secret made clear were worth murdering for. Claire's not out of danger yet. Moreover, she's learned that her illegitimate daughter with Byron, Allegra, did not die of disease in a convent as she was told decades ago. Accompanied by friends, Claire embarks on a desperate search for Allegra across Italy, but those offering answers are often not what they seem. The surprising revelations that populate the book, mixed with a mood of regret and wistful longing for dead loves, imbue the story with a seductive power. Ambrose ratchets up the suspense over the fate of Allegra and the truth about mad, bad, and dangerous-to-know Byron. Readers will eagerly anticipate the final volume in this trilogy.
Booklist
"The second in Ambrose's Lord Byron Mystery series, following Claire's Last Secret (2018), should draw and delight as many readers as the first."
Claire's Last Secret
Historical Novel Society
"This mystery unfolds beyond expectation. The exposition of the ideas, poems, stories, and philosophies of these famous writers is sheer delight. This is memorable historical fiction that promises more in this planned series."
Booklist
"Ambrose seduces readers with writing as smooth as a lady's silk gown and a plot as suspenseful as the appearance of an unexpected visitor, drawing readers into a realm of creative brilliance, tragedy, and secrets."
Kirkus Review
"Ambrose, author of the Mango Bay mysteries (Coastal Corpse, 2016, etc.), writes in a . . . style that suggests romantic thrillers of bygone days."
Events
From Planning to Product Using the Notebook Method Workshop -- Florida Writerscon 2023 (Orlando/Oct. 20-22)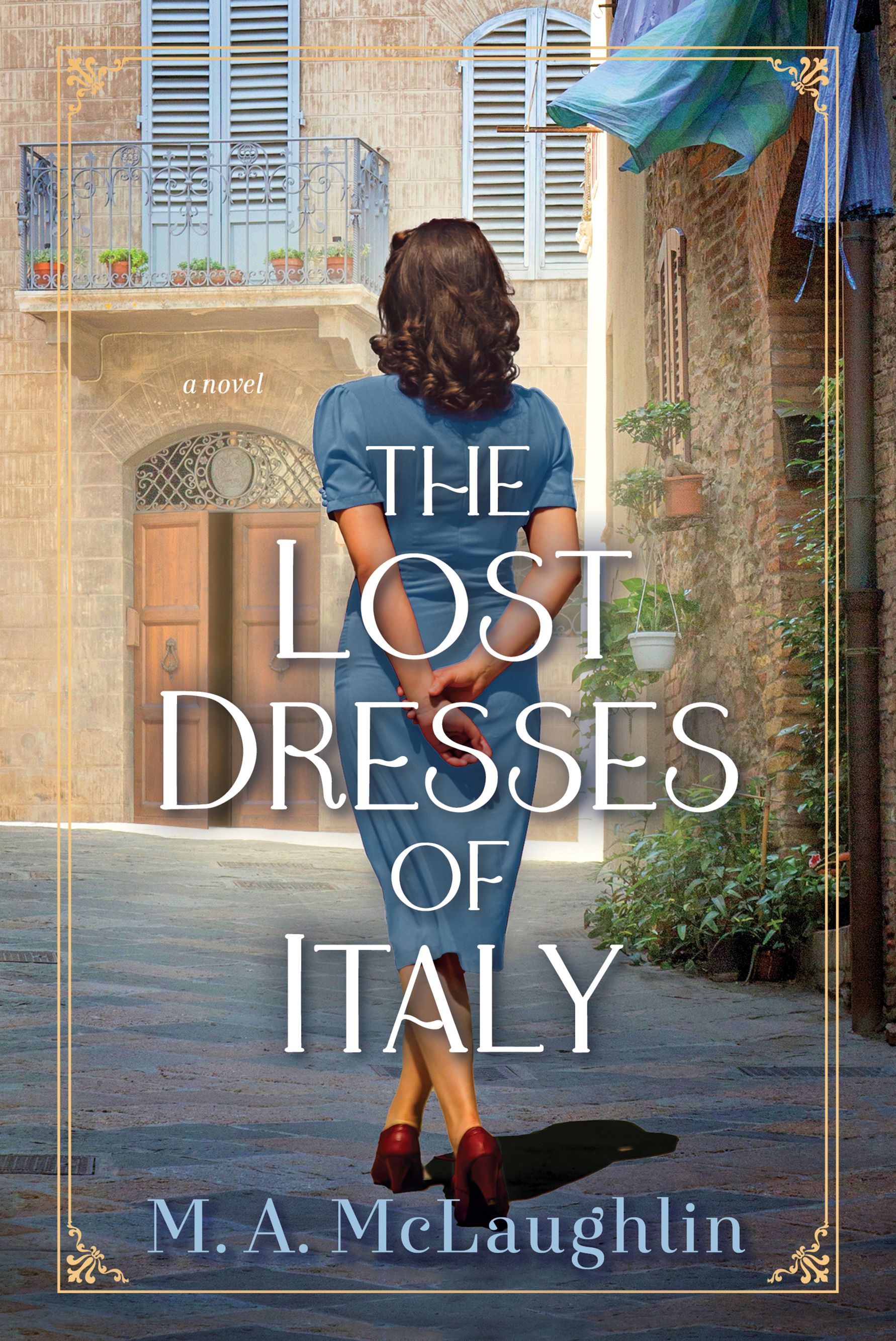 SW Florida Reading Festival/ Meet the Author: M. A. McLaughlin
Join me for an engaging author presentation and book signing featuring M. A. McLaughlin. Copies of her latest novel "The Lost Dresses of Italy" will be sold at this event (credit card only).
This event is part of the 25th anniversary Southwest Florida Reading Festival, to be held on Saturday, March 2. For more information about the festival and its featured authors, visit www.ReadFest.org.
Subscribe for the latest:
Copyright 2023 MartyAmbrose.com. All rights reserved